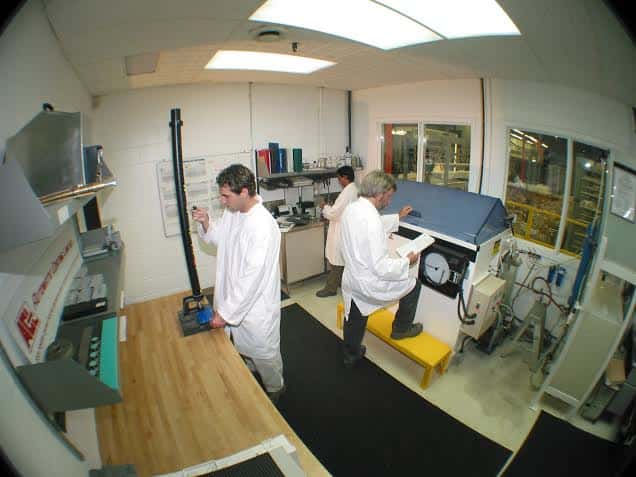 ACL Toronto also offers our customers the ability to utilize our state of the art testing facilities. The primary focus of the testing laboratory at ACL is to ensure that the quality of coated products meets the requirements specified by our customers in Toronto. ACL continuously engages in research and development in new and multi-layer coatings in order to provide the best coating solution for our customers' needs.
Our lab in Toronto is designed to run over 25 tests in line with ASTM, AAMA, MPTM, NACE, SSPC and CSA standards. ACL is equipped to apply any type of powder coating and then run tests to select the best powder for your product taking into consideration the function and overall desired effect.
In addition, our lab in Toronto is available to test your products to provide failure analysis resulting from work done by other powder coating suppliers and to provide detailed written reports of our findings. We invest in modern technology and can perform a variety of sophisticated tests by experienced technicians in order to supply quick turn around in results.
The combination of these services allows ACL to shine amongst its competitors, delight our customers in Toronto and to be viewed as the benchmark in the North American powder coating industry.
Back