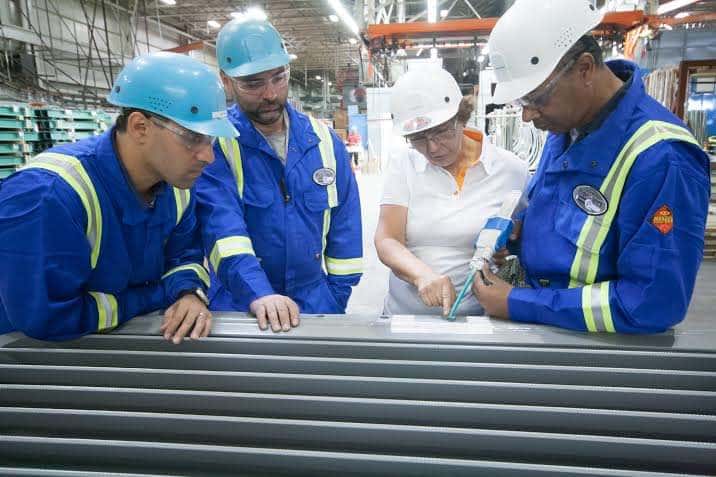 Automatic Coating Limited in Toronto has built countless coating and blasting lines in many facilities. We are experienced in layout flow, equipment design and selection optimizing both new and used, implementation and training of corrosion coating facilities worldwide. We have worked with fortune 500 companies, the U.S. Navy and the mining corrosion related industry in both China and India.
Automatic Coating can work with your budget and support you with any combination of the following:
Evaluate your existing facility and manage a strategy for improving it to world class operation.
Plant design, new facility or modification.
Manage strategic purchases.
Equipment selection installation implementation.
ACL's proprietary or patented custom equipment design build install and licensing.
Coating and application selection to suit your requirement's.
Provide advanced training for your staff in the operations of an advanced coating facility.
Marine job specific field training.
Let Automatic Coating work with you to establish a world class coating facility.
Back