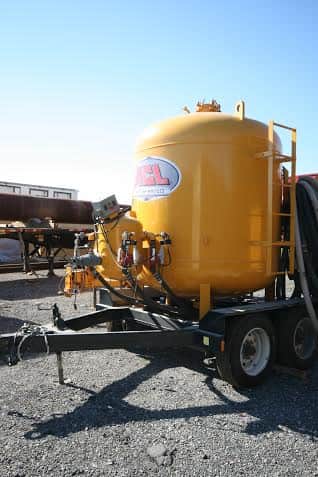 ACL offers a variety of pretreatment and finishing in Toronto. In the pretreatment product category ACL offers a variety of grit blasting and sand blasting machines and chemical washers.
ACL offers a variety of custom machinery for Tidal Coat fluid bed dipping and field coating services. ACL has developed customized Tidal coat water tight door coating machinery for the San Diego Naval maintenance centre which can automatically coat a water tight door in 2 minutes with first pass quality. In addition, ACL has developed environmentally friendly automated coating and blasting equipment for pipe line rehabilitation. Our customized field coating equipment has reduced green house gases by two thirds of typically field coating equipment and resulted in less damage to fields. Let Automatic Coating design and manufacture your specialized coating equipment
With regards to finishing products ACL Toronto can offer dust collectors, ovens, spray booths and electrostatic finishing powder spray guns for all your equipment needs.
Back